Triathlon: bike positioning tailored to you!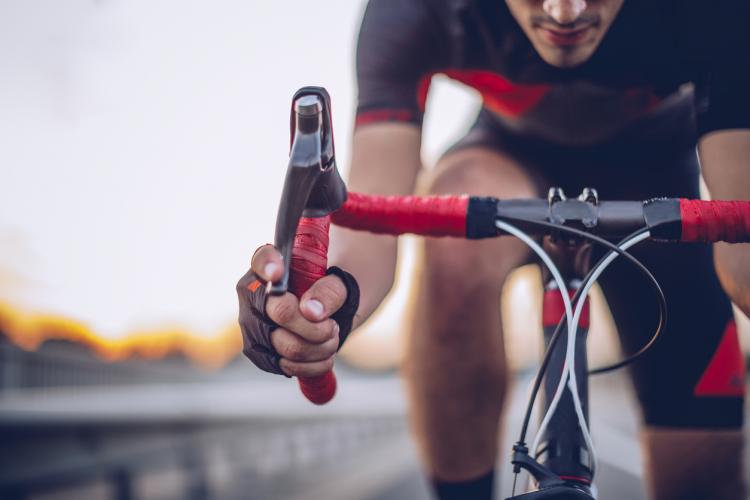 Are you a seasoned or novice triathlete? Do you experience pain, discomfort or numbness during your bike rides? Did you know that your positioning could have a big influence on your comfort, as well as performance levels?
In fact, the positioning on a triathlete's bicycle facilitates the transition from bicycle to race (T2), increasing comfort for the cycling portion and optimizing the efforts exerted by the legs. The adopted position differs from that of the road bike mainly through the addition of aerodynamic bars and a more advanced positioning on the bike. Your physiotherapist will take these into account when making adjustments for your evaluation.
What's the assessment?
The assessment and positioning will nonetheless follow the same steps as for a road bike, the functional and specific biomechanical assessment of the cyclist, positioning on the bike and personalized exercises according to known limitations. Everything will also be adapted to your current physical conditions and past injuries. Depending on shoulder, core, and leg flexibility, the positioning will be adapted to meet the cyclist's unique needs and goals.
Because the biking portion comes after swimming, the shoulders have already been under considerable stress.As such, the arms must support the cyclist's comfort and breathing, while aiming to streamline the profile and reduce wind resistance.
Don't hesitate to consult our physiotherapists Émile and Carolanne, who offer cycling positioning evaluations at our Sherbrooke clinic in the Jacques-Cartier sector, before you start your season!