Every type of bike has its fit!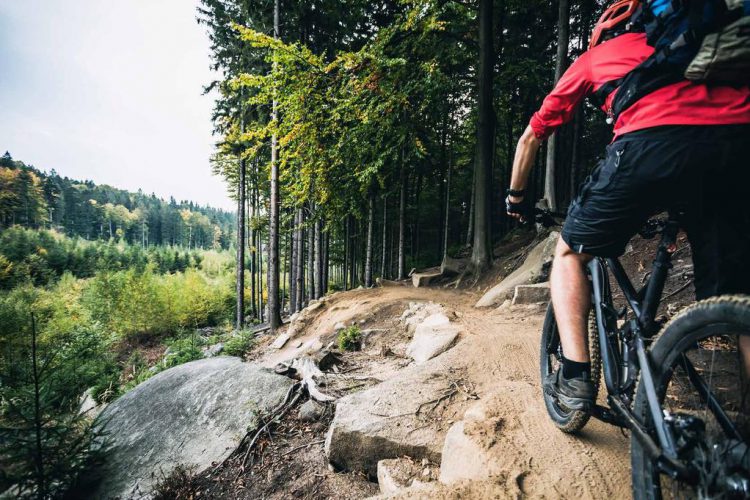 You have several bikes and want to be fitted for each one? You had a fitting for one of them, but would like to transfer the measurements to a second one? Be aware that different types of bicycles vary considerably in fit.
For bicycles with more similar geometries, such as road bikes and gravel bikes, the fitting will be done by considering the goals and expectations of the cyclist. The length of the outings, the type of terrain, and the level of performance sought for each bicycle are some examples that will determine the chosen fit. It is therefore possible that the measures for both bikes are similar and require only a few specific adjustments.
Road bike VS mountain bike
However, when we are comparing a road bike to a mountain bike, there are more variables to be considered. In fact, these bicycles have several different characteristics. First, the geometries of mountain bikes differ greatly from those of road bikes, because the playing fields are very different. In addition, mountain bikes are equipped with one or two suspensions of varying length. This equipment changes the position of the cyclist since it can be more or less compressed, depending on the force applied. The positioning will therefore be different depending on the type of mountain bike used by the cyclist. A good climber will not have the same position as another one practicing only descent.
Moreover, since the terrain in the mountains is very variable, it is difficult to position the cyclist for all situations. The fit will therefore aim to optimize the positions most often taken during rides.
Thus, the clinical reasoning of the physiotherapist, depending on the needs of the cyclist, will influence the adjustments on the bicycle. For these reasons, measurements on the road bike will probably not be transferable to the mountain bike.
To improve your comfort and performance with a bike fit, make an appointment with Émile or Carolanne, our physiotherapists trained by BikePT Bronze at our clinic in the Sherbrooke Jacques-Cartier neighborhood.