Mountain bike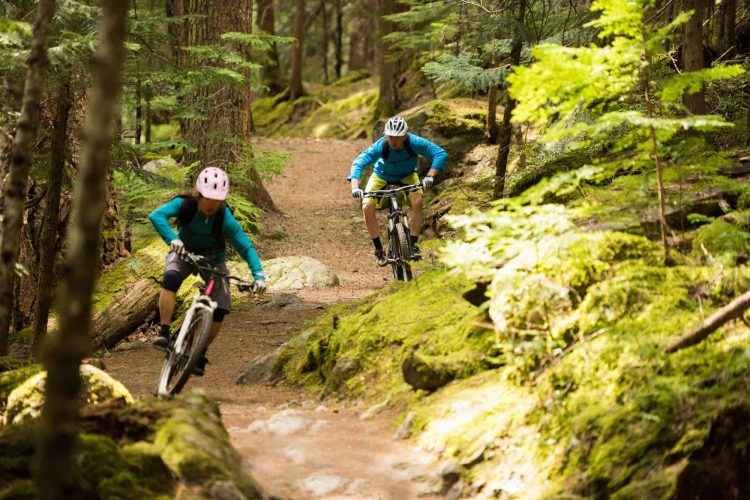 Mountain biking has soared in popularity in recent years. Terrain can vary wildly, requiring different levels of physical and technical skills in riders. For example, some climbs are more demanding – and descents require a good mastery of the bike.
While practicing, many will experience discomfort and mistakenly think that it's normal to be uncomfortable on the bike. Injuries sometimes occur from a fall, but also from repeating the pedaling motion for long periods of time. Despite the fact that mountain biking offers a more relaxed posture than road biking, with riders changing position more frequently, the pressure applied to the hands, rear and legs is significant. Mountain biking also requires significant forces for the rider to effectively ascend slopes.
Did you know that in addition to increasing your comfort on the bike, cycling positioning in physiotherapy allows you to perform better on climbs and safer on descents? Regardless of your fitness level and technical skills, a correctly sized bike and proper positioning will make you a better cyclist!
For example, the positioning of the feet allows better energy transfer and optimizes the load on ankle and knee joints. A properly adjusted seat increases stability on the bike and lends support on climbs. Adequate distance between the seat and handlebars promotes a firm and secure grip to confidently enter turns.
The physiotherapists providing bicycle positioning services at Physio Atlas will listen to your needs and advise on how to optimize your positioning. Remember: it's the bike that adapts to the rider, not the other way around. With bike season fast approaching, positioning is THE way to improve your comfort, performance and pleasure.